Teachers & Coaches
This is only an example. The Teachers and Coaches for our upcoming course will be announced soon.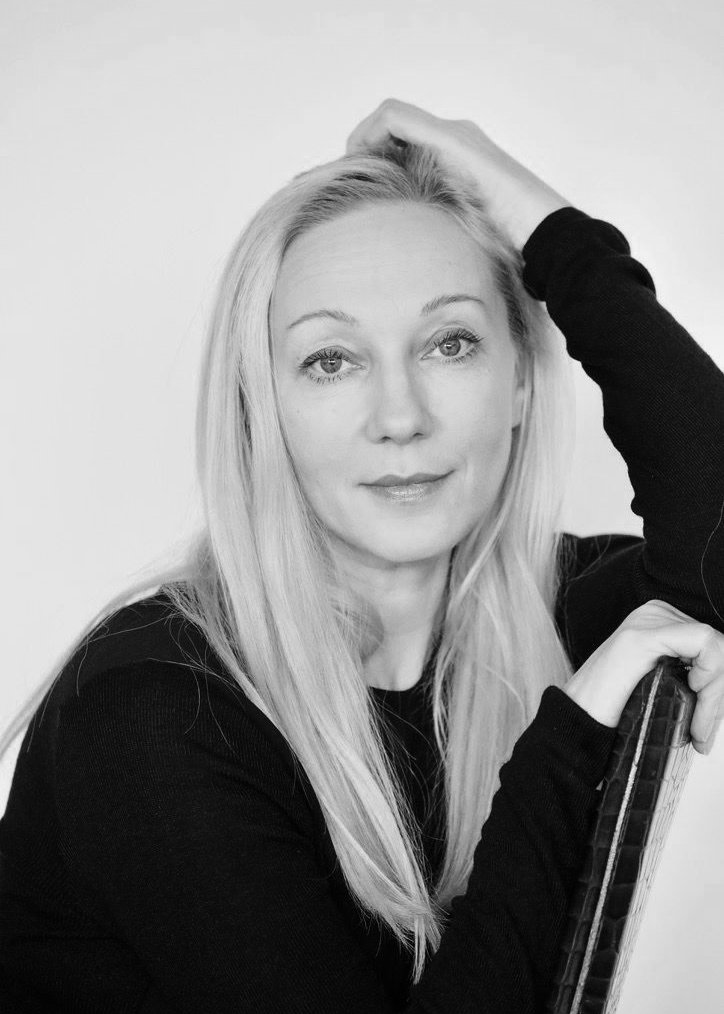 ANNA URBAN
Principal Dancer and Ballet Teacher at School of Hamburg Ballet
was born in1970 Tomsk, Russia. 1981‐1989 Graduate from Leningrad Academic Choreographic School Vaganova directed by Konstantin Sergeyev (Class‐Ninel' Kurgapkina).1989 ‐ Admitted to the Mariinsky Ballet Theatre as a soloist, directed by Oleg Vinogradov.
In 1992 she joined the HAMBURG BALLET as a soloist and was promoted to principal in 1994 ‐ 2014. John Neumeier created numerous roles and soli for her including: Penelope in "Odyssee", Ophelia in "Hamlet", Romola Nijinsky in "Nijinsky" and Irina Nikolajewna Arkadina in "The Seagull". Swedish choreograph Mats Ek created: "Opinion loosely grazing", "Sleeping beauty" Golden fairy. She also danced a wide‐ranging repertory.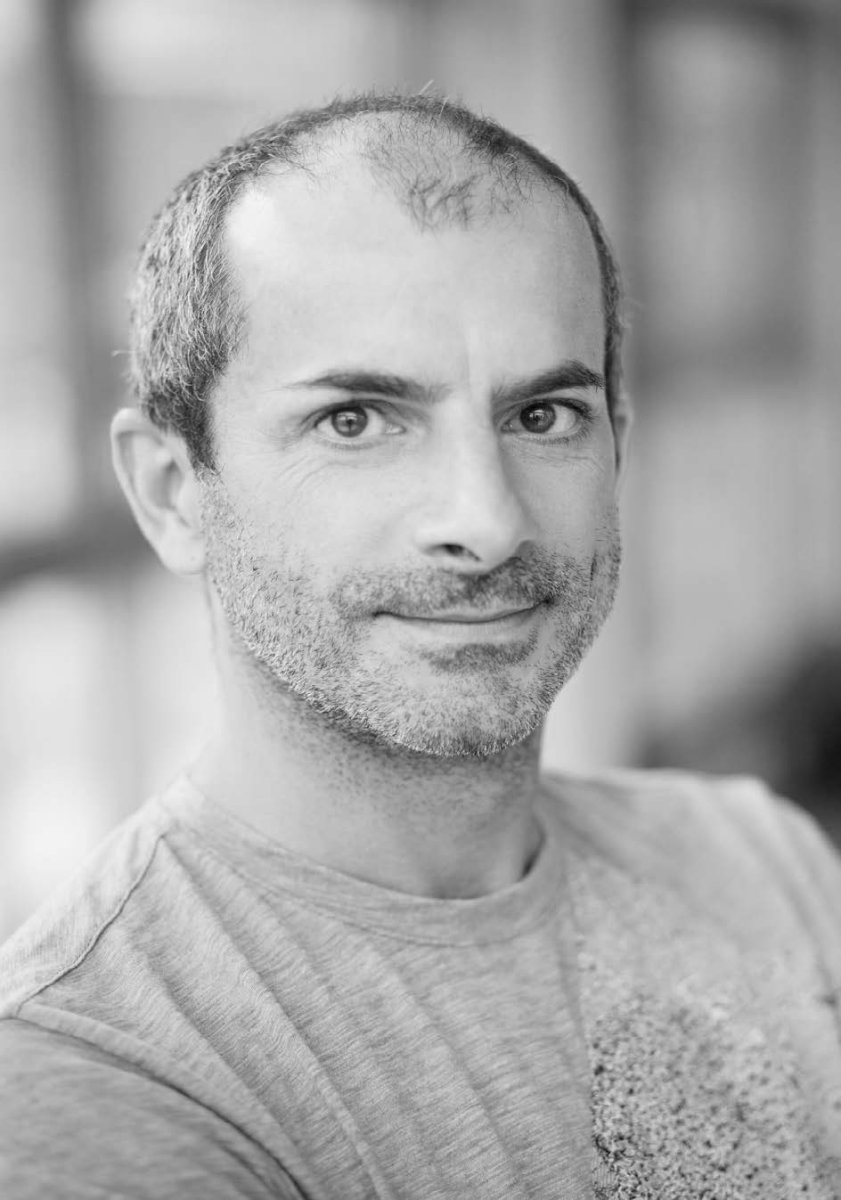 AMANCIO GONZALEZ
Coach for William Forsthe ballets
born in Spain, studied dance with Ion Beitia in Las Arenas, Spain and in the Centre de danse International Rossella Hightower in Cannes.As a dancer, worked with Jeune Ballet International de Cannes, directed by Edward Cook. Scottish Ballet, under the direction of Galina Samsova. NAPAC dance Company, with Garry Trinder. De Rotterdamse Dansgroep, directed by Käthy Gosschalk. REFLEX Dance Company, with Patrizia Van Roesel. Scapino Ballet Rotterdam, under the direction of Ed Wubbe, with Frankfurt Ballett and The Forsythe Company, under the direction of William Forsythe and at present with Dance On ensemble in Berlin under the direction of Christopher Roman.
Diplomed Ballet Master and Repettiteur, works as guest ballet teacher in Ballett Frankfurt, The Forsythe Company, Ballet National de Marseille, Ballet Preljocaj, Basler Ballet, Cullberg Ballet, Gottebörg Danscompani, Skanes Dansteater, Danish Dance Theater, Tanztheater Wuppertal Pina Bausch, Hubbard Street Dance Company, Norrdans, Joffrey Ballet, Alvin Ailey...
INNA BILASH
Ballet Dancer at Ballett Zürich & Ballet Teacher
was born in Ukraine. She studied ballet at the Kharkov Choreographic School, the Perm State Choreographic College and the Perm State Academy of Arts and Culture. After a graduation she joined Perm State Opera and Ballet theater. As a leading ballerina she danced a broad repertoire of a classical neoclassical and modern ballets. Since season 2018/2019 she is a soloist with Ballett Zürich where she continues working with renown choreographer such as William Forsythe, Christian Spuck, Edward Clug, Marco Goecke and many others.
She teaches ballet classes and gives private coaching.
Since 2022 certificated Yoga teacher.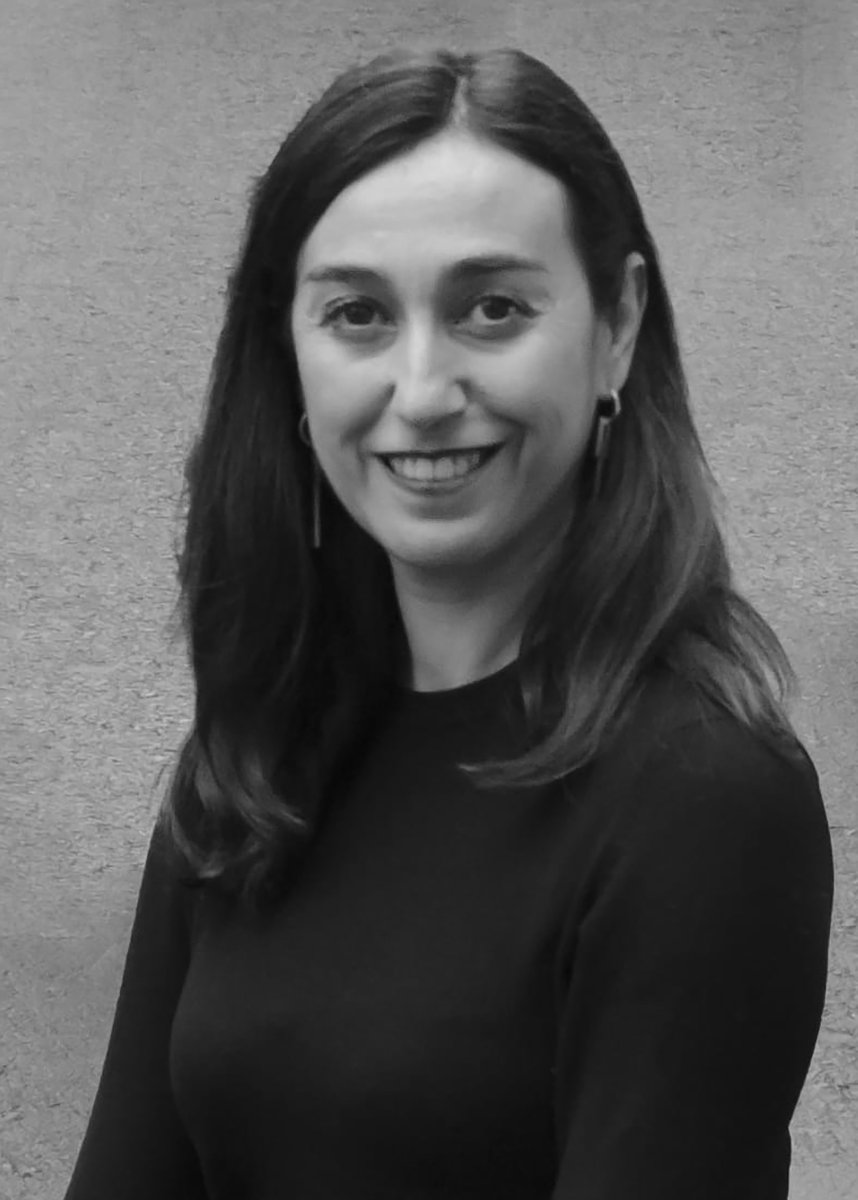 EVA LÓPEZ CREVILLÉN
Director of the Conservatorio Superior de Danza María de Ávila
Catedrática de Análisis y Práctica del Repertorio de la Danza Clásica. Doctora por la Universidad Rey Juan Carlos. Asistente Coreográfico de Nacho Duato en diferentes compañías internacionales, tales como el Ballet Bolshoi de Moscú, el Ballet Mikhailosky de San Petersburgo, el Ballet Stanislavski de Moscú, el Ballet Real Sueco, el Ballet de la Ópera de Lyon, Universal Ballet de Seúl, Dance Theatre of Harlem, entre otras. Académica de la Real Academia de Bellas Artes de Santa María de la Arrixaca de Murcia. Consejera del Consejo Superior de Enseñanzas Artísticas como personalidad de reconocido prestigio en el ámbito de las enseñanzas artísticas.
Cursa estudios de Danza Clásica en la Real Escuela Superior de Arte Dramático y Danza de Madrid, obteniendo la calificación final de Matrícula de Honor. Ha bailado durante dos décadas y en calidad de solista y primera bailarina los principales papeles del repertorio clásico tradicional, del neoclásico y de la danza contemporánea, trabajando bajo la dirección de María de Ávila, Ray Barra, Maya Plisestkaya y Nacho Duato, lo que le permite conocer los trabajos coreográficos del propio Duato, de Ray Barra, de Petipa, de Vicente Nebrada, de George Balanchine, de Glen Tetley, de Olga Roriz, de Jirí Kylián, de William Forsythe, de Hans van Manen y de Ohad Naharin.
Roland Petit la selecciona para interpretar las obras más reconocidas de su repertorio y la elige para bailar el papel de Albertine en el ballet "Proust ou Les Intermitences du Coeur", junto a Massimo Murru, dentro del marco del 64 Maggio Musicale Fiorentino, obteniendo un importante reconocimiento de crítica y público.
Primera Bailarina en el programa cultural de RTVE "Rodrigo, Pasos y huellas en la Oscuridad". Coreógrafa y Primera bailarina en el programa cultural de RTVE "El Divino Fracaso, monográfico sobre el literato Rafael Cansinos Assens".
Su carrera artística se desarrolla a través de todo el mundo, participando en prestigiosos Festivales Internacionales de Música y Danza, entre otros: Internacional de la Habana; Castell de Perelada; Cap Roig; Internacional de Segovia; Internacional de Miami; 64 Maggio Musicale Fiorentino.
En representación de España es invitada a bailar en numerosas galas internacionales, entre otras: La Real Gala Internacional con motivo de la inauguración de Glasgow como Capital Cultural de Europa en 1990; World Stars at the Opera, International Ballet Gala de Budapest 1999.
Premio del Cuarto Concurso Nacional de Danza de España. 1987. Candidata a los Premios Max de Artes Escénicas en la VI edición. 2003. Mujer Relevante en la Región de Murcia en el I Congreso Nacional sobre Mujer y Cultura, febrero de 2002. Premio Honorífico al Compromiso Educativo "Profesor Julio Pérez" 2022.
Docente invitada en la Academia de Ballet Vaganova de San Petersburgo (siendo la primera española en enseñar repertorio contemporáneo, del coreógrafo español Nacho Duato, en dicha escuela), en la Escuela Estatal de Ballet de Berlín, en Europa Danse, en la Academia Internacional de la Danza de Biarritz, en el 6º Stage Internacional de Danza de la Ciudad de Verona, en el curso internacional ART OF (Suiza) y en REVOLVE DANCE (Rumanía). Profesora de danza clásica y de talleres de danza contemporánea del Equipo Nacional de Gimnasia Rítmica. Profesora de danza clásica y coach en el programa emitido en RTVE, Prodigios.
Prepara alumnos para concursos nacionales e internacionales donde ganan los primeros premios, destacando el Premio a la Excelencia (medalla de oro) del Prix de Lausanne (2001).
Jurado de concursos de danza nacionales (La Coruña, Castellón, Alicante, Zaragoza) e internacionales (XVII Concours Internacional de Danse Classique de Grasse, Francia. 2004).
OLEG KLYMYUK
Director of ART of
was born in Lutsk, Ukraine.
He completed his training at the State Ballet Academy of Kiev (Ukraine).
From 2003, he joined the Semperoper Ballett Dresden where he became first soloist in 2012.
During his career, Oleg had had the opportunity to work with renowned international choreographers, setters and ballet masters such as William Forsythe, Jiří Kylián, John Neumeier, Mats Ek, Alexei Ratmansky, David Dawson, Uwe Scholz and many others.
He has danced in a varied repertoire ranging from classical masterpieces to cutting edge contemporary pieces. In 2012, he obtained the bachelor's degree for ballet teacher discipline, and in 2013, he graduated with a master diploma for modern choreography and the qualification of choreographer of modern dance of the Ukrainian State University of Humanities.
In 2013, he helped to stage William Forsythe's "In the Middle Somewhat Elevated" at the Paris Opera Ballet. In 2015, Oleg had assisted William Forsythe in staging his piece at the Pacific Northwest Ballet in Seattle, Washington.
In 2012, he founded and became the director of ART of.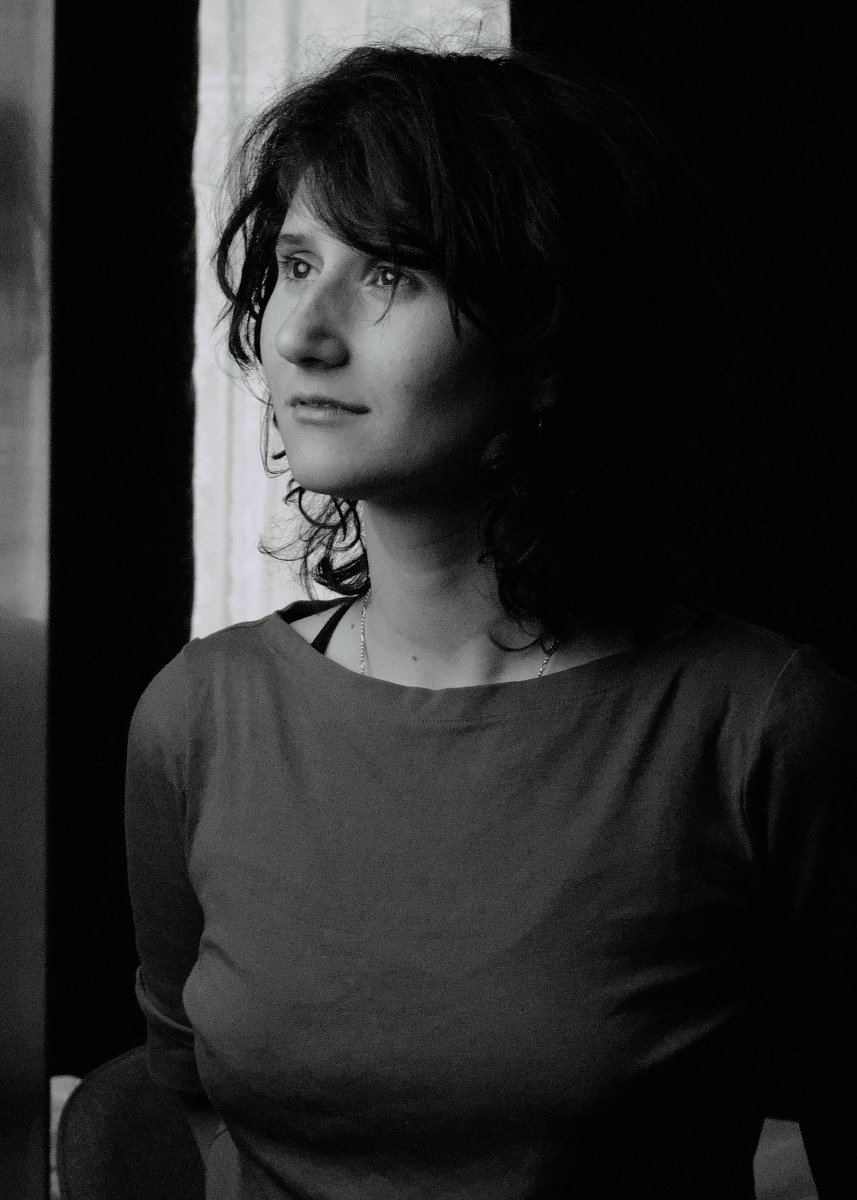 JULIA STANOEVA
Lecturer for Voice and Speech at the ZHDK in Zurich
Julia Stanoeva began studying speech education and speech arts in 2012 at HMDK Stuttgart and focused on reciting literary texts in front of an audience. Julia Stanoeva's desire to also use her art socially led her to interrupt her studies in 2015 and take up geography studies at the Humboldt University of Berlin. She deliberately sought out interfaces between society and art as work insights, for example at the artist collective "Center for Political Beauty", the NDR, or at PIK Potsdam. In 2019 she completed her BA in Speech Education and a year later her MA in Speech Arts. In the process, she performed as a speaker in numerous contexts (Staatsgalerie and Literaturhaus Stuttgart; voice over/sync/image films and as a speaker on SWR radio). She started the Master's program Theory and Practice of Experimental Performance in 2020 and is a lecturer for Voice and Speech at the ZHDK in Zurich in BA Theater since September 2021. It is Ms. Stanoeva's particular concern to lend her voice to political and social issues and to provide food for thought beyond the mere transmission of information. To seek this in the world of literature is explained by her attitude that ideas and possible answers are already there in art and only need to be heard.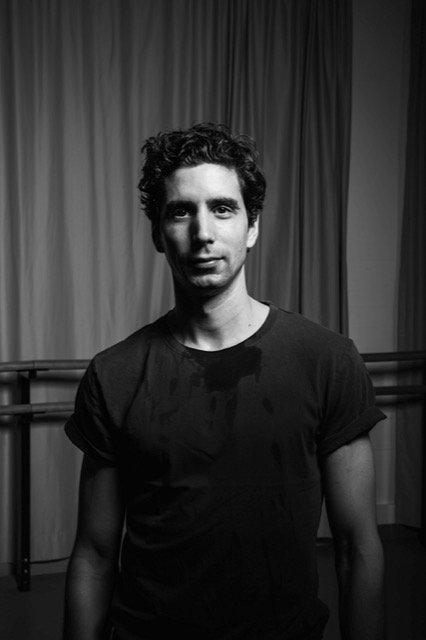 FILIPE PORTUGAL
Choreographer - Teacher
Filipe Portugal was born in Lisbon and trained at the National Conservatory of Portugal. Started his professional career with the National Ballet of Portugal and finished with the Ballet Zürich, dancing with the company as a Principal Dancer for over 16 years. He is a certified teacher with the ABT National Training Curriculum for all the Levels & Partnering and works as a Choreographer around the world.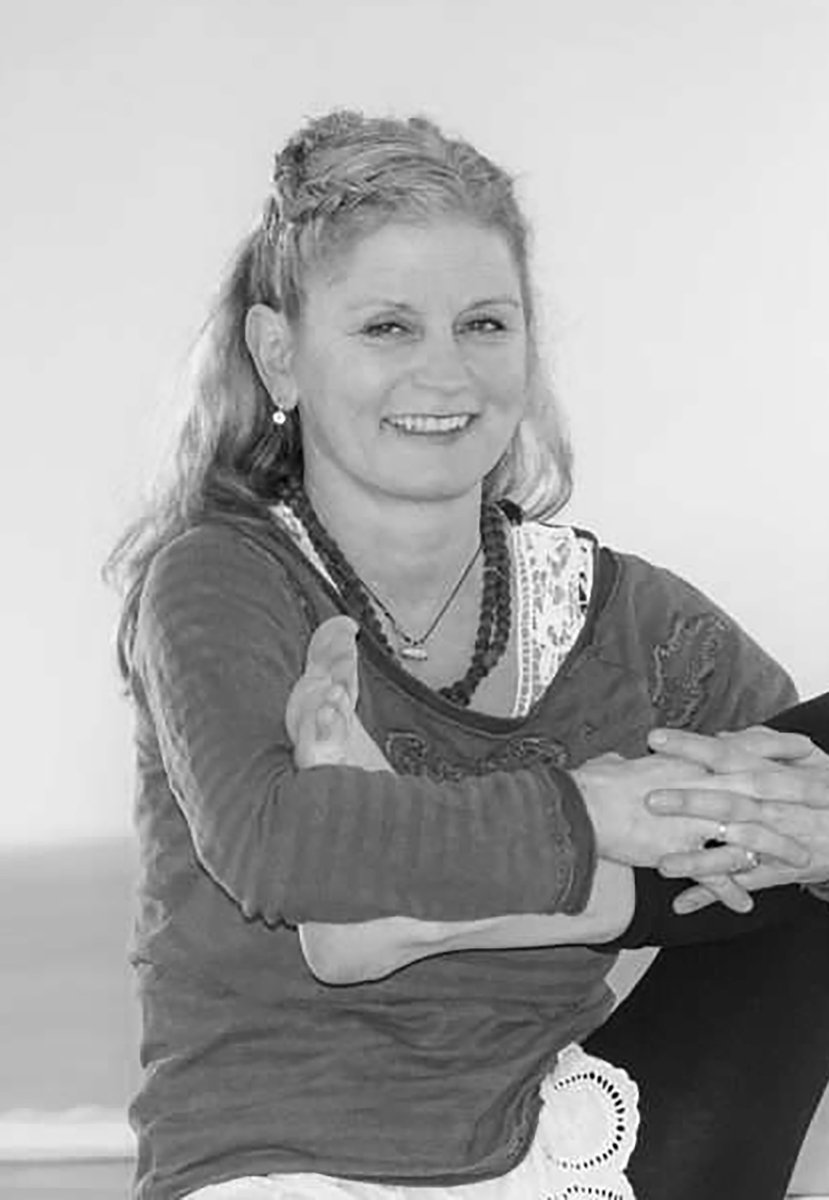 JEANNETTE CHANDRIKA FÜZESI
Ballet Teacher, Yoga Nidra and Yoga PMA Instructor
Jeannette was born in Zurich. She felt already drawing to dance and yoga from an early age. She started her dance education at the ballet school of the Opera House Zurich and completed at the State Ballet Academy in Budapest. Patricia Neary, Zsuzsa Kuhn and Lazslo Sterbinsky was Jeannettes most important teachers. The first ballet company, where Jeannette danced was the Opera House Zurich. After she has worked in various state theaters, such as in Cologne, Giessen, Darmstadt, Würzburg and at the Theater Ulm.
Since childhood, Jeannette has big passion and love to yoga, which she has been teaching for 20 years.